WEIRD NEWS
03/26/2018 04:03 am ET
Giant Animatronic T-Rex Bursts Into Flame
Because Even Robots Are Done With 2018
"Electrical issue" blamed for loss of 24-foot-tall T. rex.
By
Ed Mazza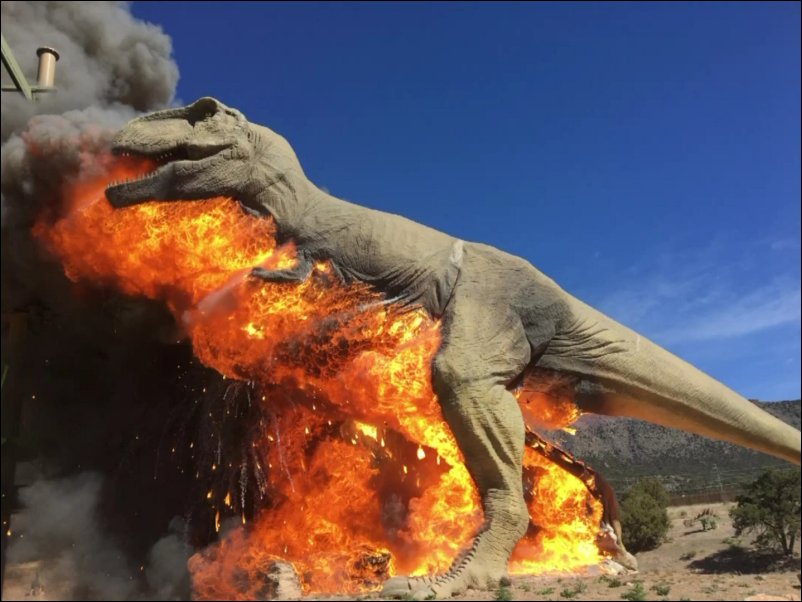 Click

here

for a Youtube video of it.


A 24-foot-tall animatronic dinosaur at a Colorado attraction burst into flames last week in a fiery scene that was caught on video.

No one was injured when the Tyrannosaurus rex at the Royal Gorge Dinosaur Experience in Canon City caught fire on Thursday.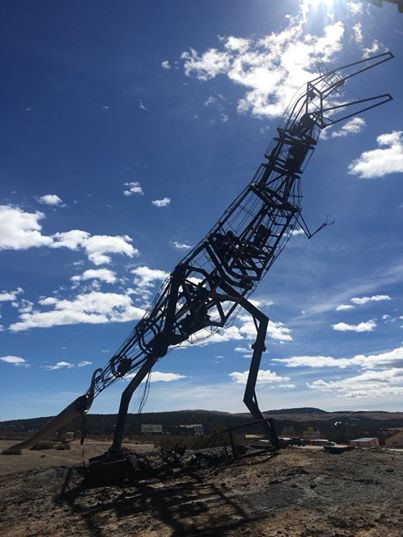 On Facebook, the company said:



Holy smokes! We always knew T-Rex had a temper but, today he blew his top. There was an unfortunate (and rare) electrical issue with our mighty T-Rex and he is no longer. You might even say... extinct. We are incredibly proud of our team for the way they efficiently and quickly handled this situation and kept our guests safe. All in all, this happened very quickly and we are a little shaken but we are operating business as mostly usual - the big ropes course is closed but the smaller course for younger kids is open, as well as the Wild Walk and museum tours. Safety of our guests and staff is of the utmost importance and we assure everyone that we are perfectly safe.



While the incident has left the staff "a little shaken," the Experience is open and it's "business as mostly usual," the company said.

The staff is hoping to have a new T. rex up and running by summer.