New York Daily News
Feb 24, 2020 7:29 PM

An 11-year-old girl brought a loaded
AR-15 to the Idaho statehouse
You can find the original story
here
.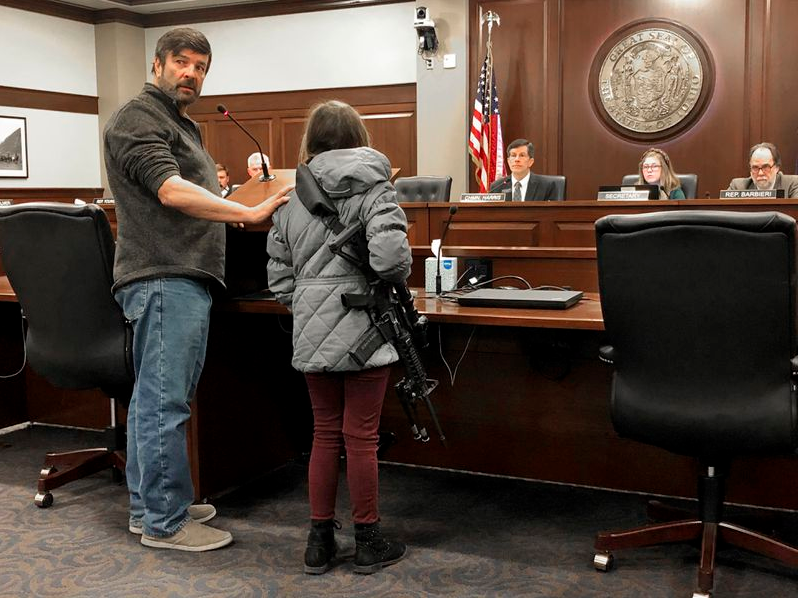 Charles Nielsen, 58, and his 11-year-old
granddaughter, Bailey Nielsen, testify before
a House panel at the Idaho Statehouse on
Monday,Feb. 24, 2020 in Boise, Idaho. Visitors
to Idaho 18 and older who can legally possess
firearms would be allowed to carry a concealed
handgun within city limits under legislation that
headed to the House on Monday, Feb. 24.
(Ken Ritter/AP)

Accompanied by her grandfather, Charles, an 11-year-old girl named Bailey Nielsen carried a loaded AR-15 and appeared before a panel at the Idaho statehouse in order to make the point that more people should be able to carry concealed handguns in the state,
according to AP
.
"People live in fear, terrified of that which they do not understand. She's been shooting since she was 5 years old. She got her first deer with this weapon at 9. She carries it responsibly. She knows how not to put her finger on the trigger," Charles told lawmakers. Bailey did not say anything at the hearing.
Idaho passed a law last summer allowing any state resident 18 years or older to carry a concealed handgun without a permit in urban areas. The new legislation that Charles and his granddaughter came to support would extend that privilege to all legal U.S. residents.
"When they come to Idaho, they should be able to carry concealed, because they carry responsibly," he said. "They're law-abiding citizens. It's the criminal we have to worry about." Nielsen didn't appear to clarify how he could tell the difference between a law-abiding citizen with a concealed handgun and a criminal with a concealed handgun.
While Idaho has had relatively few gun-related homicides per capita in the past decade,
according to the Center for American Progress
, it still ranks above the national average for gun deaths because of its shockingly high number of gun suicides — more than any state except Wyoming, Montana and Alaska.
Opponents of the legislation say that it's a bad idea to let teenagers carry concealed handguns without any kind of training, and could lead to more shootings. They also point out that allowing people to have concealed weapons without a permit makes them an outlier in the U.S.
"The vast majority of states require that a person get a permit before carrying a concealed gun in public," said Diana David of
Moms Demand Action
to AP. "That's a common-sense policy."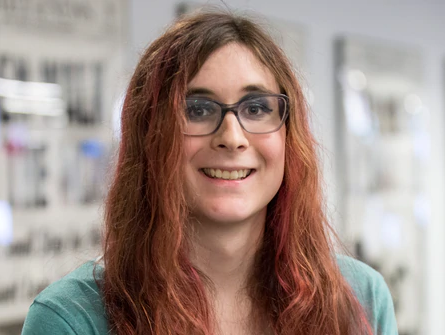 Lauren Theisen is a journalist and hockey fan
originally from Michigan who covers national
breaking stories for the New York Daily News.
Before arriving at NYDN, she wrote for publications
including Deadspin, Vice, Jezebel, The Guardian,
and Popular Science.